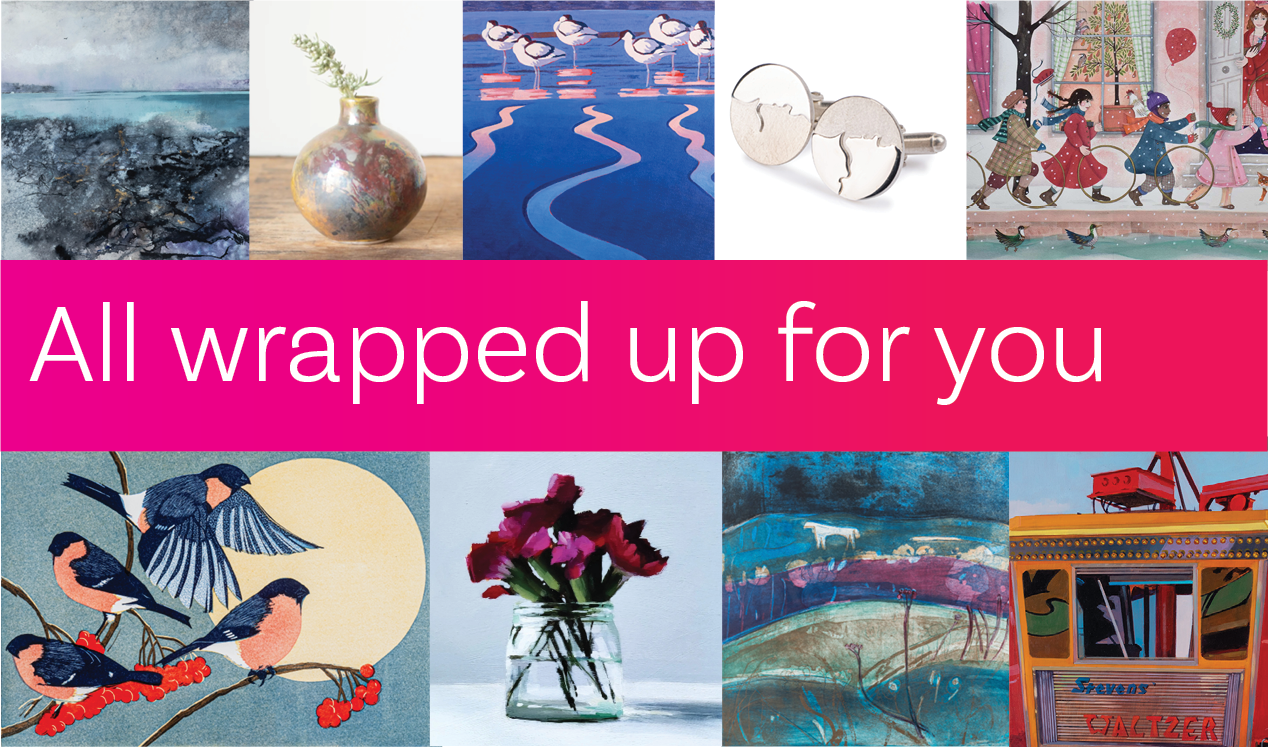 Time to get sorted for Christmas!
It's that time of year again when we are dressing our gallery for Christmas and generally feeling festive. And to fully embrace the spirit of Christmas we are organising our special shopping days, with 15% off, both in the gallery and online.
This year we've organised three Christmas shopping days which are as follows:
Thursday 17th November – 10am to 6.30pm (with late night shopping)
Friday 18th November – 10am to 5pm
Saturday 19th November – 10 am to 5pm
On these days, in both the gallery and online we will be offering a fabulous festive 15% off all our contemporary works of art including paintings by all our contemporary artists, ceramics, jewellery, glass, wooden boxes and a large selection of gifts.
So, if you've been thinking about buying a piece of art now is the time to do it. Do come and join us and feel free to let your friends and family know too!
For online visitors – please quote XMAS22 in the coupon section of your checkout page. If you get stuck please contact us on 01423 562659 and we will talk you through it.
Please note: Unfortunately our 15% offer does not include works of art from our Modern British collection. Read our full terms and conditions here.